John R Oxley B.Sc. FRICS – Chairman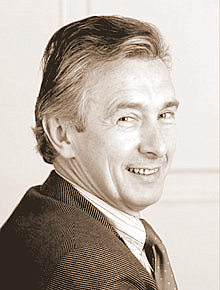 John Oxley was until 2006 an equity partner of Allsop & Co, a leading firm of UK commercial agents with a 100 year track record throughout the UK and Europe.
John is a director of Wharfside both in dealing with its funding and the investment elements of its developments. He has worked closely with Brian over the past years, financing the development in Ipswich and securing the NWQ deal with Plymouth Hospitals Trust
John has over 35 years of property experience and has been involved in development, (office, retail and industrial) and commercial investments principally based in central London, but working throughout the UK and also in Europe. This has included Holland, France, Belgium and Spain where he was a director in European Estates. This company brought transparent property auctions to Spain and progressed assisted living and nursing homes in the private sector.
Other businesses have included a development of golf lodges in South Africa and non-executive posts including a multi asset portfolio fund and a real time broadcasting company.
John is married with 4 children and in his spare time plays tennis and enjoys walking and music.